( she felt so numb and dreamy )
my skin has turned to porcelain, to ivory, to steel.
---

about me
name silvia
birthday 18.07.96
location barcelona, spain
personality infj
moral alignment chaotic good · path of liberty
temperament melancholic
zodiac cancer ☼ leo ☽ geminis ⇡
studies translation
hobbies writing, reading, dancing,
editing videos, designing on ps, blogging...
playlists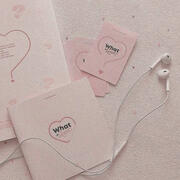 ▷ bts, blackpink, monsta x, stray kids, red velvet, mamamoo, infinite, got7, ateez, txt, taemin, chungha + halsey, lana del rey, panic! at the disco, lorde, dua lipa, maroon 5, troye sivan, you me at six, jonas brothers, shawn mendes, imagine dragons, arctic monkeys, one republic, sleeping at last, marina, ed sheeran, kodaline, fall out boy, marilyn manson, the neighbourhood, chase atlantic...
speak yourself ♡ london, wembley (6/1/19)
setlist


Dionysus
Not Today
Outro: Wings
Trivia: Just Dance
Euphoria
Best of Me
Serendipity
Trivia: Love
Boy With Luv
Dope
Baepsae
Fire
IDOL
Singularity
FAKE LOVE (Rocking Vibe Mix)
Trivia: Seesaw
Epiphany
The Truth Untold
Outro: Tear
MIC Drop
Anpanman
So What
Make It Right
Mikrokosmos
more ♡
the stars would be so proud to know their atoms created someone like you.
bangtan sonyeondan

(방탄소년단)
fave b-sides

pied piper, make it right, mikrokosmos, stigma, young forever, don't leave me, dimple, dionysus, lie, boy meets evil, begin, outro wings, 13430, baepsae, house of cards, boyz with fun, attack on bangtan, ma city, if i ruled the world, spine breaker, 21st century girls...
fave eras
hyyh 2, wings, ly her, ly tear, persona
fave stages
...
fave bt21
cooky, mang, tata
fave albums
ynwa, ly answer, ly her, persona, wings, young forever.
likes
french impressionism, literature, greek mythology, cats, superhero movies, romantic clichés, asian culture, fruity ice-creams, artsy photos, gryffindor values, sunflowers, roses, lillies, danceable songs, sweet tea, fantasy stories, travelling, visiting museums, art history, saturn rings whistles, writing dreams, velvet clothes, moon and stars, sticky notes in books, cozy berets in winter, round eyeglasses...
essentials
a poem ⊹ fever 103 by sylvia plath
a myth ⊹ the fall of icarus
a book ⊹ the raven cycle by maggie stiefvater
a movie ⊹ inception by christopher nolan
a painting ⊹ Miss La La by edgar degas
a song ⊹ art déco by lana del rey
a constellation ⊹ pisces
a city ⊹ paris
"when things get hard, stop for a while and look back and see how far you have come. don't forget how rewarding it is. you are the most beautiful flower, more than anything else in the world."
bookshelves
ya lit
the raven cycle ⊹ maggie stiefvater
six of crows ⊹ leigh bardugo
the grisha trilogy ⊹ leigh bardugo
all for the game ⊹ nora sakavic
the flame in the mist ⊹ renee ahdieh
the shadowhunters chronicles ⊹ cassandra clare
the lunar chronicles ⊹ marissa meyer
daughter of smoke and bone ⊹ laini taylor
strange the dreamer ⊹ laini taylor
eleanor & park ⊹ rainbow rowell
vicious ⊹ v.e schwab
monsters of verity ⊹ victoria schwab
a darker shade of magic ⊹ v.e schwab
throne of glass ⊹ sarah j. maas
a court of thrones & roses ⊹ sarah j. maas
the nevernight chronicles ⊹ jay kristoff
general lit
the secret history ⊹ donna tartt
the name of the wind ⊹ patrick rothfuss
if we were villains ⊹ m.l rio
shattered sea trilogy ⊹ joe abercrombie
the picture of dorian gray ⊹ oscar wilde
after dark ⊹ haruki murakami
the book thief ⊹ markus zusak
the song of achiles ⊹ madeline miller